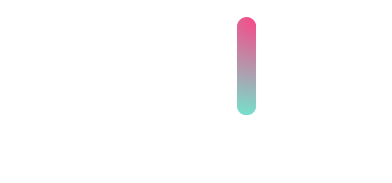 Privacy Policy
Stack Content Discovery Ltd. ("REID" "we," "us," or "our") respects your privacy and values your trust. The purpose of this Privacy Policy is to inform you of the treatment and handling of personal information by us. We may collect and process personal information through your use of our products or services. If you have any questions regarding this information or our privacy practices, please contact us via the methods set out in the Contacting Us section at the end of this Privacy Policy.
If you do not agree with the terms of this Policy or our Terms of Use, then you should immediately discontinue use of the Service without providing us any personally identifiable information.
Collected Information
Use of Information
Disclosure of Information
Effective Date: 4 September 2023
Your Privacy Choices
Security
Your Rights
Retention of Your Personal Information
Contact Us
1. Collected Information
We may collect the following categories of personal information (a) directly from you (such as when you create an account or contact us), (b) from the device and browser that you use to access the Service, (c) from cookies and similar technologies, or (d) from public sources or third parties (such as through academic, scientific, or other publications; social media networks, or our partners):
Identifiers. We may collect your name, email address, billing and shipping, account username and password. If you do so, information like your name, email address, language preference and other information may be shared with us through the authentication platform.
Financial and Commercial Information. We may collect payment details (payment card or bank account details) and order history.
Professional or Employment-Related Information. We may collect information relating to your professional background, such as the name of your affiliated institution/organisation, title, and business contact details.
Communications with Us. If you contact us (such as through email or the chat function on our site), we collect any personal information you share with us in the communication. We may also ask users to complete surveys about our Service or other topics. If you complete a survey, we collect your survey responses.
Authorship Information. Our Service provides information about academic, scientific and other publications and we collect information about these publications such as the name of the author, the name of the work, and the date of publication.
Internet or Other Electronic Network Activity Information. We may collect information concerning your interaction with the Service, including when you access the Service and searches you run through the Service.
Device Information. We may collect device information when you visit the Site or use the Service. Device information may include your computer or mobile device type, browser type, online identifiers, IP address and geolocation information.
Inferences. We may also draw inferences from the information that we collect that reflect your preferences or characteristics.
Some of the personal information we collect may qualify as "Sensitive Personal Information". In particular, Sensitive Personal Information includes payment details. We only collect payment details to: provide our Service to you, ensure the security and integrity of the payment process and our systems, undertake activities to verify or maintain the quality or safety of our Service, detect, prevent and investigate security incident and other malicious, deceptive, fraudulent, or illegal actions, and ensure the physical safety of natural persons.
You are not required to provide all personal information identified in this Policy to use the Service or to interact with us, but certain functionality will not be available if you do not provide certain personal information. For example, if you do not provide certain personal information, we may not be able to respond to your requests, perform a transaction with you, or provide you with marketing that we believe you would find valuable.
2. Use of Information
We collect and use personal information for the following purposes:
Provision of Service. We may use collected information for the purposes for which you provided the information including, for example, to create and maintain a Service account for you, to manage our relationship with you, and to provide you with products or services requested by, or reasonably anticipated within the context of our relationship with, you; We also use the collected information as necessary to provide the features and functionality of the Service to our users and subscribers.
Communicate with you. We may use personal information to communicate with you, such as: to send notifications to you related to your account or purchases; to provide customer service; to respond to and/or follow-up on your requests, inquiries, issues, or feedback; and to send you requests to participate in surveys and similar research.
Analyse your use of the Service. We may use personal information to understand how you interact with the Service, advertisements, and communications; to conduct research and analytics, including to improve the Service; and to personalise the Service.
Marketing and promotional purposes. We use personal information for marketing and promotional purposes, such as: to send marketing, advertising and promotional communications; to show you advertisements that we and our partners believe may be tailored to your interests; and to administer promotions.
Updates, troubleshooting, and security. We may also use the collected information to contact you regarding updates or modifications to the Service; to help troubleshoot problems and detect security incidents; to protect against malicious, deceptive, fraudulent, or illegal activity or prosecute those responsible; or to alert you to changes in our policies or agreements that may affect your use of the Service.
Legal rights and obligations.

We use personal information to comply with legal and regulatory obligations, to establish or exercise our rights, and to defend against legal claims.



3. Disclosure of Information
We share and disclose the information we collect about you to the following recipients:
Service Providers. We may use service providers to assist us in the operation of the Service, including service providers who assist us with providing customer service, IT outsourcing and hosting, and marketing service providers.
Sale of Business. We may share personal information with third parties in connection with a change to the control or financial status of the company, including a corporate restructuring, sale, acquisition, financing, reorganisation, bankruptcy, receivership, transfer, assignment of assets, or business merger or divestiture. Personal information and other information may be shared in the diligence process with counterparties and others assisting with the transaction and transferred to a successor or affiliate as part of that transaction.
4. Effective Date
This Privacy Policy is effective as of the date at the top of this policy. REID has the discretion to update this Privacy Policy at any time. When we do, we will revise the effective date at the top of this page. We encourage users to frequently check this page for any changes and to stay informed about how we are helping to protect the personal information we collect, especially before you provide information, and particularly personal information, directly to us through the Service. In the event of a material change to this Privacy Policy, we will provide a message through the Site, via email, or through another communications channel we deem reasonable, informing you of the change.
5. Your Privacy Choices
With some exceptions, you can log into your account and view, amend or delete your account information at any time, or you can contact us as at reidteam@researcher-app.com. Please note that while changes to your profile information are reflected promptly in active user databases, our servers may retain previously provided information.

If you no longer want to receive our newsletter, emails or other marketing communications, you may unsubscribe at any time by following the "unsubscribe" link at the bottom of our REID emails, or by writing to us at reidteam@researcher-app.com. Please note that you cannot unsubscribe from certain correspondence from us, including messages relating directly to your account or orders placed through the Service.
6. Security
We maintain reasonable technical and organizational measures to protect personal information from loss, misuse, alteration, or unintentional destruction. We have implemented various security measures to protect both the personal information and general information that we receive from you through the Service. Whenever you give out personal information online there is a risk that third parties may intercept and use that information. Although we seek to protect your personal information and privacy, we cannot guarantee the security of any information you disclose online. To the extent permitted under applicable law, we assume no liability or responsibility for disclosure of your information due to errors in transmission, unauthorized access by third parties, or other causes beyond our control.
You should not share your username or password for your user account with anyone. If you have reason to believe that your account is no longer secure, please contact us immediately at reidteam@researcher-app.com.
7. Your Rights
Under certain circumstances, you have rights under data protection laws in relation to your personal data. Please see below to find out more about these rights:
Request access to your personal data.
Request correction of your personal data
Request the erasure of your personal data
Object to processing of your personal data
Request restriction of processing your personal data
Request transfer of your personal data
Right to withdraw consent
If you wish to exercise any of the rights set out above, please contact us at reidteam@researcher-app.com.
No fee usually required
You will not have to pay a fee to access your personal data (or to exercise any of the other rights). However, we may charge a reasonable fee if your request is clearly unfounded, repetitive or excessive. Alternatively, we may refuse to comply with your request in these circumstances.
What we may need from you
We may need to request specific information from you to help us confirm your identity and ensure your right to access your personal data (or to exercise any of your other rights). This is a security measure to ensure that personal data is not disclosed to any person who has no right to receive it. We may also contact you to ask you for further information in relation to your request to speed up our response.
Time limit to respond
We try to respond to all legitimate requests within one month. Occasionally it may take us longer than a month if your request is particularly complex or you have made a number of requests. In this case, we will notify you and keep you updated.
8. Retention of Your Personal Information
We will only retain your personal data for as long as necessary to fulfil the purposes we collected it for, including for the purposes of satisfying any legal, accounting, or reporting requirements.
To determine the appropriate retention period for personal data, we consider the amount, nature, and sensitivity of the personal data, the potential risk of harm from unauthorised use or disclosure of your personal data, the purposes for which we process your personal data and whether we can achieve those purposes through other means, and the applicable legal requirements.
9. Contact us
If you have any questions about this Policy, please contact us at: reidteam@researcher-app.com.